Tender Care Veterinary Center understands that caring for your pets can sometimes bring unexpected costs. We have partnered with Scratchpay and Care Credit to provide our clients with financing options that allow them to provide care for their furry family members.
Financing With Scratchpay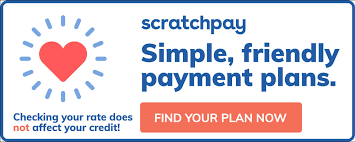 We now offer Scratchpay to make financing easy for everyone! With higher approval rates, friendly terms, and a simple application process, Scratchpay lets you get the care you need for your pet now and worry about payments later.
Financing With Care Credit
Care Credit provides clients with a simple, easy and quick application process and access to no interest promotional periods on qualifying purchases.