Associate Doctor of Veterinary Medicine
Job Description
Are you a student or recent graduate looking to start your career practicing in Veterinary Medicine soon? TCVC understands the challenges you face transitioning from academia to practice and has helped many DVM's acquire the skills and confidence to practice independently. Call us to find out more about our comprehensive mentorship and externship programs!
We get it – this is a big transition. Let's chat through it together.
Call (719) 559-8282 ext: 3608 and ask for Jessica Torres!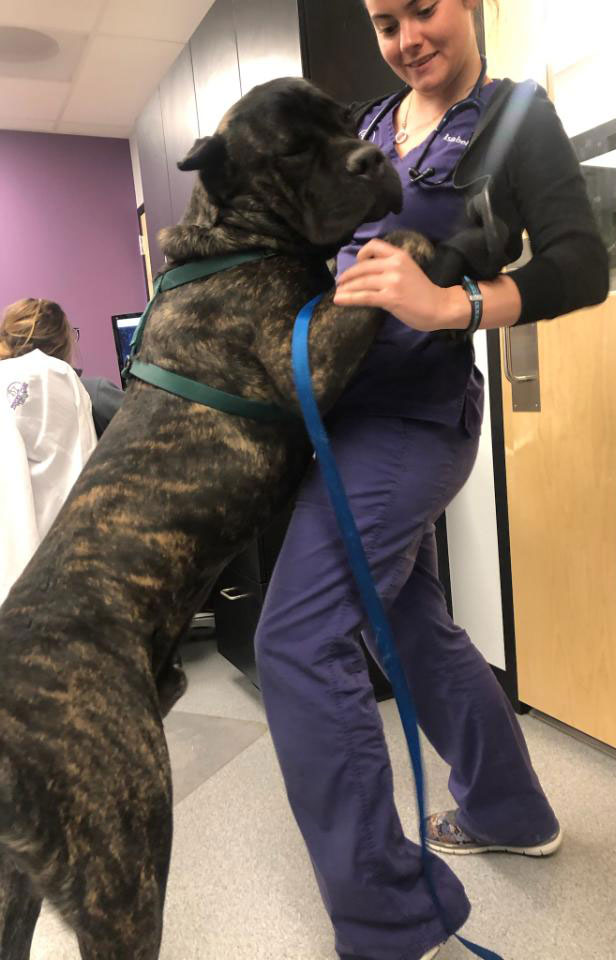 Job Summary:
The Associate Doctor of Veterinary Medicine works to maintain animal health by diagnosing and treating diseases and injuries. The Associate Doctor of Veterinary Medicine is to make every effort to help improve the quality of care given to the patients of Tender Care Veterinary Center.
Qualification/Requirements:
Doctor of Veterinary Medicine Degree
Current Colorado State Veterinary License
Experience Requirement:
New graduates are encouraged to apply.
Essential Duties:
Examine animals to determine the overall health status of the animal and identify and diagnose any underlying disease or injury.
Provide a treatment plan for sick or injured animals including prescribing medication(s), treating wounds, performing surgery, or other therapies.
Inoculate animals against various diseases.
Collect body tissue, feces, blood, urine, or other body fluids for examination and analysis.
Recommend laboratory procedures and diagnostic tests including hematology, parasitology, blood chemistry, radiographs, ultrasound, cytology, and urine analysis and interpret all results..
Operate diagnostic equipment, such as radiographic and ultrasound equipment.
Oversee the administration anesthetics and patient anesthesia monitoring by the CVT/VA, perform surgery, and oversee the monitoring of patients during recovery.
Follow hospital guidelines for creating treatment plans for hospitalized and post-surgery patients.
Oversee patient discharge to clients to ensure proper patient treatment is provided by the owner following discharge.
Provide client education on various aspects of animal care, husbandry, treatment, and zoonotic disease prevention.
Complete client follow-up including recommending medical progress exams when appropriate.
Humanely euthanize animals.
Complete through medical documentation of patient exams, diagnostics, treatments, surgical procedures and recommendations.
Assist with training and supervision of technical team members; as needed.
Communicate and interact with clients and employees in a professional manner at all times.
Participate in business development by providing insight and innovation to management and/or ownership.
Attend monthly staff meetings, DVM meetings, Leadership meetings, and in-house training.
Perform other duties assigned.
Other Opportunites To Join Our Team:
Helpful Links & Resources
Apply Today